City of Arts & Sciences
tour city arts sciencies IDEAS FOR THE CITY OF SCIENCES… Continuar leyendo
The City of Arts and Sciences is a worldwide known icons of Valencia . A futuristic complex formed by innovative buildings, the work of the architect Santiago Calatrava
Request quotation
Language
Tell us which language you want for the tour, we will confirm availability as soon as possible.
Valencia oceanographic tour in English, Spanish, French, Italian, Dutch, Portuguese, German…
INFO
You choose the date.
Depending on the date, we will indicate which schedule is most appropriate so that you can enjoy the City of Arts and Sciences.
Schedule
We advise you on the best time in each case, but you have the final decision.
City of Arts & Sciences
what we see
The City of Arts and Sciences is a worldwide known icons of Valencia . A futuristic complex formed by innovative buildings, the work of the architect Santiago Calatrava
tour city arts sciencies
IDEAS FOR THE CITY OF SCIENCES
* Panoramic exterior, or interior visit
The City of Sciences is an open space in which the group can visit the main buildings outwardly, admiring its architecture, or enter some (or all) its enclosures. If you decide not to enter any area (Museum of Sciences, Hemispheric, or Oceanographic), our team of guides can accompany you from the outside. If you also want to include entrance to an enclosure, we can also guide you inside the Science Museum or the Oceanografic
.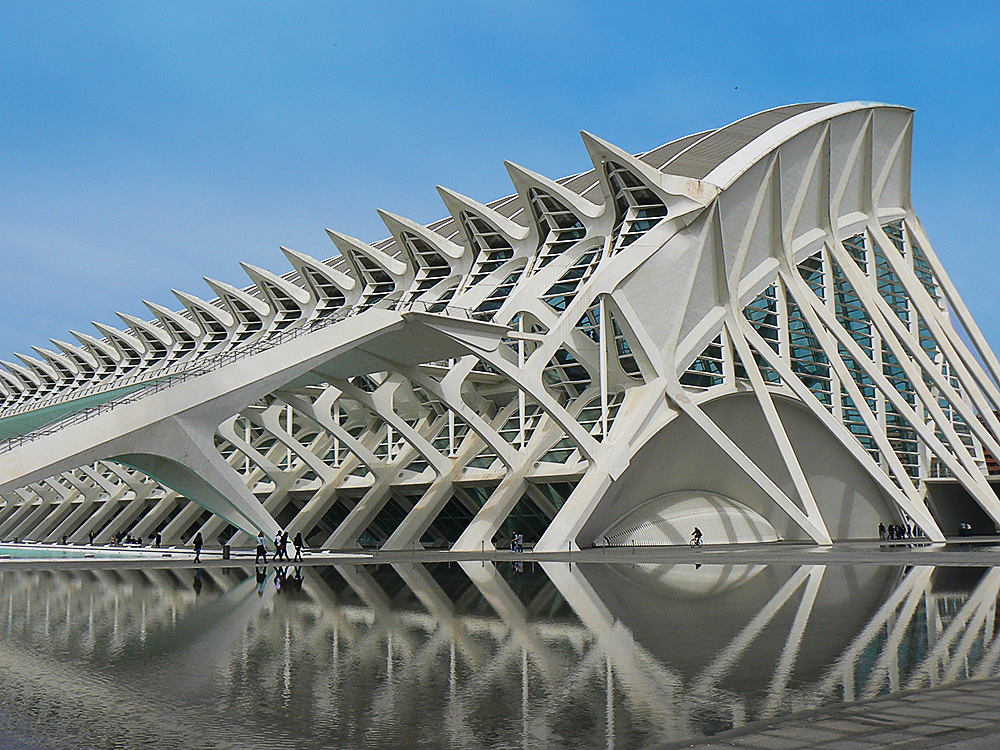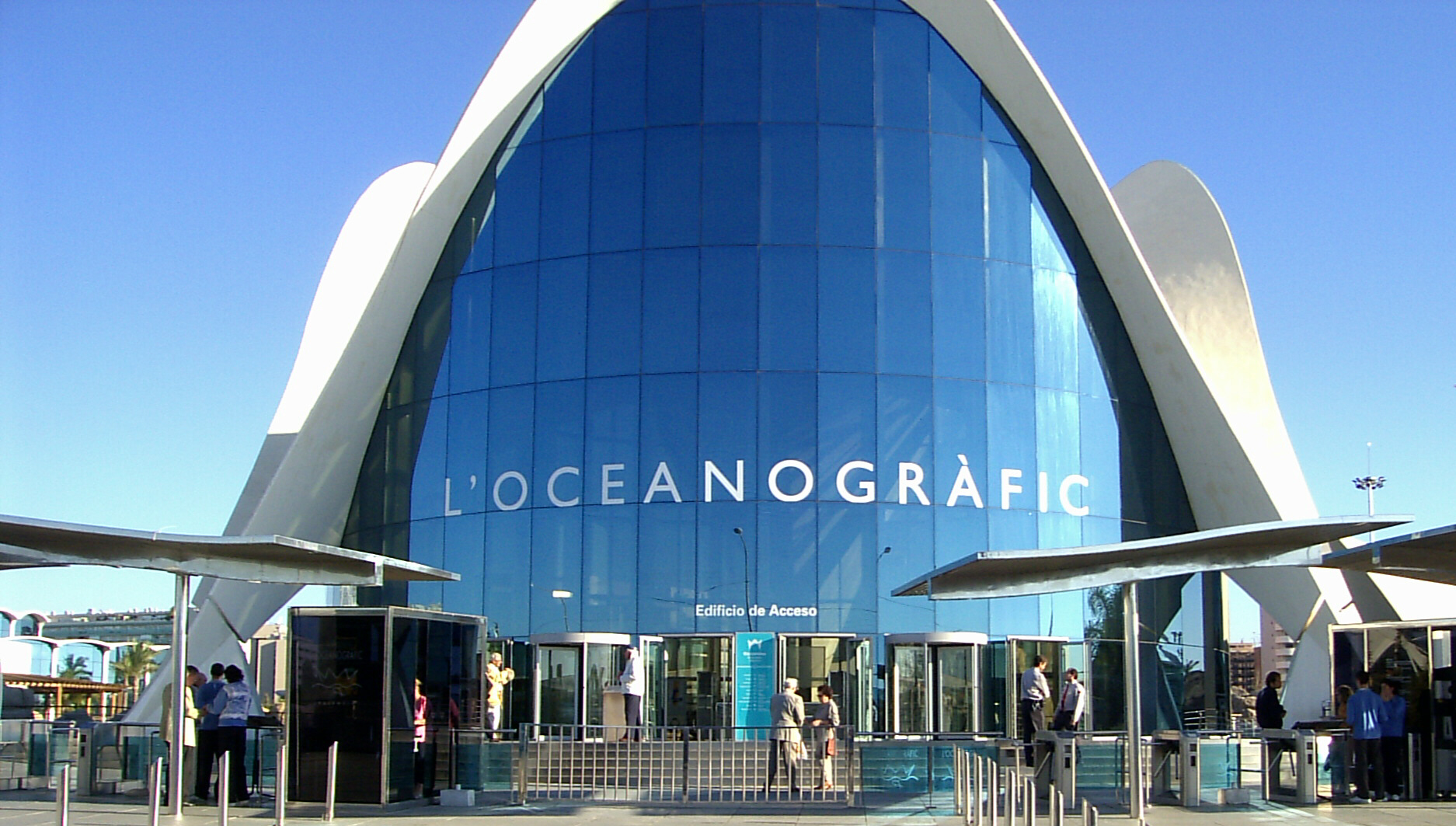 * Entrance to the Oceanographic
The largest marine park in Europe requires several hours for your visit, around 2-3 hours. If you have a whole morning, we recommend you to make an external visit of the City of Sciences for 1 hour approximately, and then spend 3 more hours inside the Oceanographic complex. In its interior are represented all the marine ecosystems of the planet, and you can discover species as unique as the white beluga, sea lions, penguins, walruses, sharks ... 500 different species of which we make a selection of the most curious ones. That way you can make the most of your time in the City of Sciences.
* Complete the visit with a movie
Although our guides' work is finished, your experience in the City of Sciences can end up with a screening of a movie at the Hemispheric IMAX cinema. The advanced technology of these installations (the cinema with the highest number of audience in Spain) allows the viewer to have the sensation of being inside the film, due to the immense screen of almost 1000 m2 that surpasses the field of vision of the human being.