Historic City Center
historic city center valenciaIDEAS FOR THE HISTORIC CENTER OF VALENCIA*… Continuar leyendo
Request quotation
Language
historic city center valencia
Tell us which language you want for the tour, we will confirm availability as soon as possible.
Historic city center Valencia tour in English, Spanish, French, Italian, Dutch, Portuguese, German…
COVID-19 ALERT
You choose the date.
Depending on the date, we will suggest the best schedule so you can enjoy the main monuments in the Old Town of Valencia.
Schedule
We advise you on the best time in each case, but you have the final decision.
Historic City Center
what we see
One of the largest in Europe. Getting to know the main facts of 2.000 years of history is not an easy task, but we accept the challenge.
historic city center valencia
IDEAS FOR THE HISTORIC CENTER OF VALENCIA
* Visit the historic city center Valencia on a Thursday
Every Thursday of the year, at 12:00 o'clock, the Water Court come together in the Cathedral's gate. Is listed as World Heritage Site by UNESCO. The truth is that it is a very important court, even though the visitor can be sometimes a bit disconcerted of what's happening. Is very brief, in the Valencian language, and sometimes with reduced visibility. But with a tour guide, things change. We will explain what it is and why it's so important. We will also show you pictures beforehand so that when the trial begins, you know exactyl what you are witnessing. Therefore, a Thursday morning is a good day to visit Valencia with your group.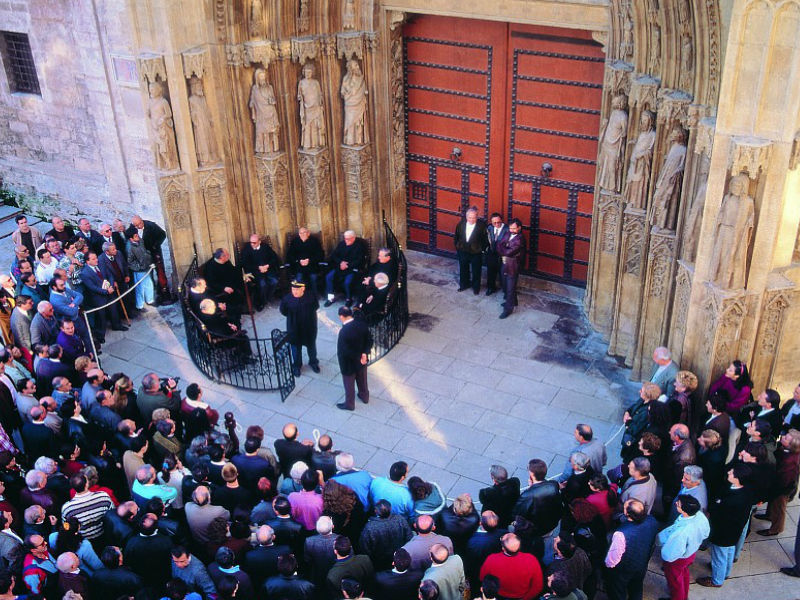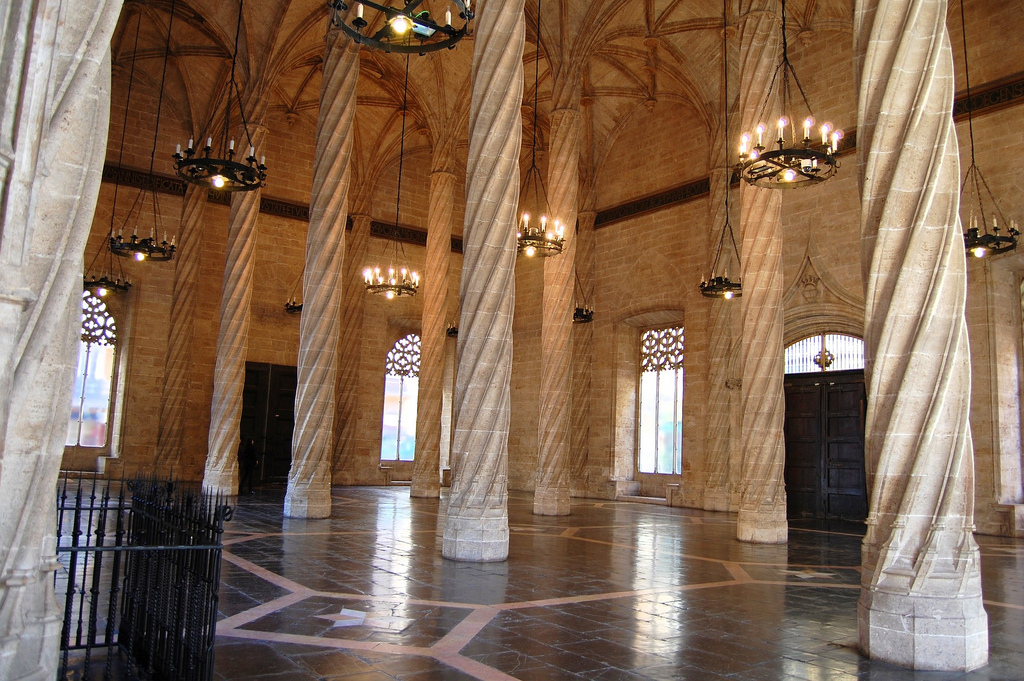 * Include the entrance to the Silk Market
Entering the 'Lonja de la Seda' is to travel to the 15th century. Valencia was such an important city during that time. Explaining which was the use of this building and where its importance lies is a good introduction. But it is necessary to visit the inside of the building in order to get a better understanding of its symbolism. We will find a lot of gargoyles and sculptures. Also we can enjoy architectural details that give this place the honor of joining the list of UNESCO World Heritage Sites.
* Include the entrance to the Cathedral
If you think that you'll be visiting just one more cathedral ... you're wrong. If you surround this temple from the outside is already interesting. But getting to know its interior is one of the experiences that you will remember most from your visit to Valencia. Walking down through its nave and its chapels is a road full of curiosities. We will come across with works of art of incalculable value, as well as objects rooted in Valencian tradition and culture. And as a final touch, the Chapel of the Holy Grail: one of the most beautiful places in the whole city.